Vedicfolks Signature Ritual of 2022
Dasavataram Series of Homam – 10/10
Saphala Ekadashi Special
Kalki Avatar Homam
Abolishes Past, Present Sins, Solves Challenges, Destroys Dark Forces, Gives Name, Fame and Wealth
Scheduled Live Stream on December 19, 2022 @ 6 PM IST
Lord Kalki will Appear to Annihilate Malicious Forces and Reinforce World Order
Lord Vishnu has taken many incarnations to uphold righteousness or dharma and his ten incarnations are highly popular among the masses. The Vedas and Puranas say that in the course of Kali Yuga the whole world will fall prey to evil powers and malicious forces. This will make them cruel and wicked and there may be no place for purity and devotion. During such a time, the lord will appear on a beautiful white horse with a shining sword in his hand to annihilate the bad elements and thus will manifest Lord Kalki, the last of the avatars of Lord Vishnu. Certain Vedic texts draw significant parallels to Lord Kalki and Lord Karuppasamy, a village god who is a guardian deity.
Rituals such as Kalki Homam can help alleviate evil impacts such as black magic, allays procrastination, gives love and affection, and enhances relationships.
Kalki Avatar Homam will be performed on Saphala Ekadashi which falls in the Sanskrit month of Paush (December - January) during Krishna paksha. Fasting and worshipping Lord Vishnu with sincerity and devotion on this day eliminates sins and gives a happy and contented life. It also opens doors to usher in good luck, fortune, wealth, prosperity, success and growth in all walks of life.
Significance of Kalki Avatar Homam
Kalki Avatar Homam offers plenty of advantages during the Kali Yuga. This is the time when the universe encounters tough challenges in the form of ailments, financial drawbacks, recession, economic slumps, war and other negativities. The Kalki Avatar Homam is a beneficial one with high potential as it invokes the Lord Sriman Narayana or Vishnu who is not only protects but also is responsible for sustenance of the world. It also gives an opportunity to seek forgiveness for bad deeds and sins.
Kalki Avatar Homam
Abolishes Past, Present Sins, Solves Challenges, Destroys Dark Forces, Gives Name, Fame and Wealth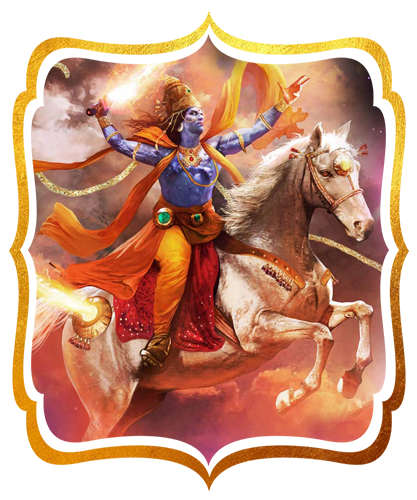 Kalki Avatar Homam removes sins of the past and present life. It purifies the mind, body and soul and protects a devotee from black magic or occult practices, witchcraft, and evil spirits. Also it helps to relieve pain and troubles of life by providing strength and valour. The homam gets rid of dark forces, negativity and destroys bad effects of Planet Mercury in the horoscope. It establishes righteousness, peace, brings joy and happiness along with name, fame and respect in society. A devotee can enhance his analytical qualities and administrative skills. An ardent worshipper can gain wealth, high position and status by taking part in the rituals.
Benefits of Kalki Avatar Homam
The ritual solves challenges and protects from diseases.
Get relief from affliction of planet Mercury.
Protects from death, accidents, diseases and theft.
Bestows self-confidence and courage.
Gives name, fame, respect, high position and respect in society.
Achieve rapid success in all endeavors.
Ensures good health and prosperity.
Mahavatar Babaji Temple Puja
Alleviates Stress, Miseries, Provides Peace of Mind and Spiritual Growth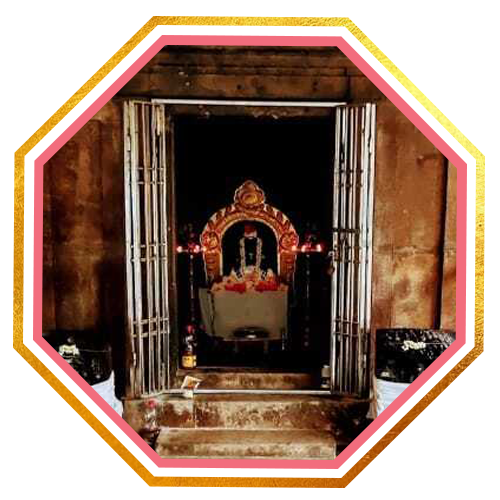 Mahavatar Babaji temple is located in Parangipettai, a village near Chidambaram in Tamil Nadu. It's a very simple shrine with a meditation hall close by. On either side of the main sanctum are idols of Lord Ganesh, and Lord Muruga who appeared before Babaji in Kataragama in Sri Lanka. Also, around the temple tower are sculptures, depicting various incidents of Babaji's life. Yantras of two ardent devotees of Babaji are consecrated near the main temple. Babaji is seated on a square shaped Aavudaiyar Peetam facing north. Babaji's right hand depicts abhaya mudra and his left hand is placed on his lap. On Thursdays, special abhishekam is performed to the Babaji idol, who is believed to be alive to this day in the Himalayas. A puja in this temple gives relief to stress, sufferings, bestows peace, harmony and spiritual growth.
Energized Lord Vishnu Idol
Worship Protects, Grants Ceaseless Growth of Fortune and Salvation
Lord Vishnu is also known as Narayana or Hari. The lord's prime duty is to preserve or protect. He is Narayana as he is the guardian of Nara or men. He upholds dharma and his ten forms Dasavataram is a unique saga of his manifestation in different form to save the earth and his devotees. This exquisite brass idol of Lord Vishnu is a compact one that you can keep in your puja alter or can be used for any other purpose that involves divine presence. He's the most benevolent god who is ready to serve his devotees in times of need. Lord Vishnu removes sins of the past, protects you and grants blessings of knowledge and respect in society. He is also the lord that gives ceaseless growth in fortune and uplifts your financial status. He also bestows moksha or salvation.
YouTube Video: